If you haven't used Tony Pace for your event. . . What Are You Waiting For? Click to receive your Electronic Press Kit and find out more about Tony Pace.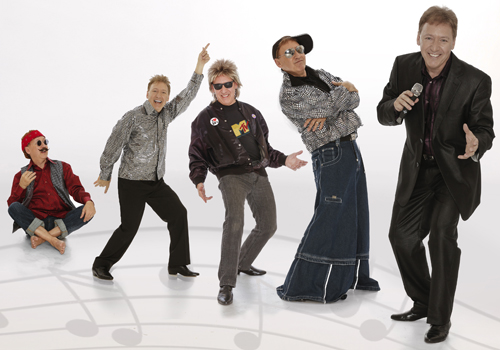 When Energy, Music, & Comedy Collide, it's a guarantee that Tony Pace is on that stage. The Tony Pace Experience is the combination of hilarious musical comedy skills, crazy characters, dead on impressions, versatile musicianship, an endless supply of explosive raw energy all wrapped around one of the most incredible serious voices. 
The Tony Pace Experience is nothing short of exciting roller coaster ride featuring Artists of Yesterday, Today and Tomorrow. The most verbalized phrase from audiences to date is The Tony Pace Experience is BEYOND BELIEF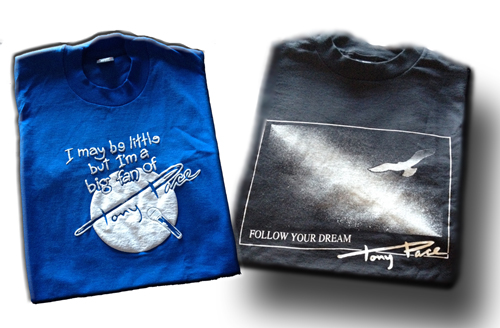 Tony Pace began his Follow Your Dreams Program in late 70's. The goal was not only to share his knowledge and expertise but also to provide actual hands on experience for students of music and theater. His ability to tailor his programs according to each event provides maximized benefits to those who participate. His motivational style and extensive knowledge continues to leave a positive influence for artists he mentors, students who take part in his shows, Veteran Hospital Patients he entertains, and organizations he advises.
ABOUT
Biography
As a performing artist, Tony Pace maintains a preferred headliner status in Las Vegas, Atlantic City and with major event organizations around the world. A three octave plus vocal range combined with 30 years of stage time is the reason that this artist continues to inspire amazement.he press promoted that if you take Andea Boccelli, Sammy Davis Jr, and Billy Crystal and put them together you get Tony Pace. The moment Tony steps on stage you can feel that he's different. There's something about him that keeps fans loyal and coming back again and again, some for the past thirty years. There's a reason why people say " I need a dose of Tony" or "I need a Tony Pace fix". What makes him different is who he is and what he can do.Tony Pace is unique in the fact that he not only enjoys continued success as a writer, performer, producer but has mastered comedic skills within the fields of music, performance, production, comedy, and others that have created what Vegas has hailed as "The Ultimate Performer". Most likely any show you see with Tony is improvised and never scripted. There's a precision and reason for what he does and each project he takes on.He's recorded 4 albums as well as produced, written the music, and recorded for over 21 self-help programs. Tony works with children's organizations and enrichment programs. He's a musician, emcee, writer, auctioneer and has even run an independent record label. He says, "It's all I ever wanted to do and I've got the best seat in the house." What would you call him? Industry leaders have said he's "Americas Best Kept Secret". "The Man With The Voice …who just happens to be funny" became a trademark when entertainment critics and buyers attempted to explain what he does. The incorporation of his voice, talent, quick comedic wit, musicianship, and keen sense of audiences makes him the phenomenon you need to experience. He says, "I have had the fortunate capability to remain in the music industry for over 30 years and sustain the roller-coster ride without irreversible damage.
 I have learned the industry from the ground up and understand both sides of the fence. 
Here's to the future."
"Oh. . .My. . .God. . I had to come out of my dressing room, to see where that voice was coming from. Tony Pace is fabulous." Joan Rivers
"I never seen a show like this before, If you didn't have fun, you were asleep! " Ray Bourque, Formally of The Boston Bruins
Never been happier or more impressed!" J. Chaves, Dunkin Donuts Incorporated
"I haven't laughed that hard in a long time. . .He's fabulous" Victoria Jackson, Comedian Formally of Saturday Night Live
"Hey Everyone! If Tony was Polish. . .He'd be me!" Bobby Vinton
He's the first one we hired that didn't talk about how good he was! He proved it
"I'm still in awe of the incredible range you have. The Broadway musicals 'CATS and The Phantom of the Opera', were truly spell bounding. You are a talented individual, who not only keeps the audience in laughter, but also, embrace them with your personality. Laughter is the best medicine, one of the best doctors this world will ever know."
"Tony Pace, a major, major talent. A new face in the entertainment scene." –